Hello! 
I'm Jeffrey,  a UK based natural builder.
I am focussed on building highly efficient homes from low technology materials. I blend the tried and tested methods of heritage vernacular building with modern building and material science to create buildings that are healthy to the builder, occupant and the environment.
In 2015 I graduated the Prince's Foundation Heritage Craft Apprenticeship. During that program I built a doocoot (dovecote or dove house) from reclaimed local sandstone at HRH Prince Charles's 'Dumfries House' property.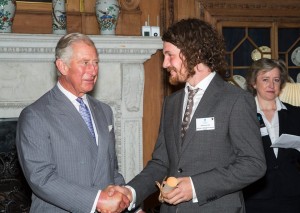 I am a former graphic designer with a degree in Industrial design, so I have a keen eye for detail and creative flair, whilst also possessing a thirst for understanding the how things work.
My initial training was undertaken in Oregon, US at Aprovecho, where I attended the first Sustainable Shelter Series. I stayed on at Aprovecho to create my Tiny Home Dome.
I then worked for Community Rebuilds in Utah, as a natural building instructor. Teaching the natural building elements of a 1000sqft straw bale house with an earth floor, exterior lime plaster and earth plasters internally.
Now I'm based back in the United Kingdom and working as a self employed natural builder on new build, heritage and renovation projects.
Please feel free to contact me if you feel there is anything I could help you with.